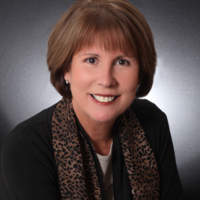 My Background
Voted by Tauck Bridges World Travel & Family Discovery as one of their top 50 selling agents in 2016!
I entered the travel industry over twenty-five years ago and have consistently focused on creating one-of-a-kind vacations for my clients. My extensive travel background has rewarded me with invaluable travel industry knowledge and personal contacts.
When not planning extraordinary travel adventures for my clients, my passion for travel prevails with visits to the ruins of Machu Pichu, several African safari's and a journey about the Orient Express, just to name a few! I am extremely well-traveled throughout the European countries, South America and Asia. My first-hand observations, and many years of experience enable me to create vacations with memories that will last a lifetime.
Specialties include: Worldwide luxury resorts and hotels, River Cruises, Cruises, Spas, Golf Resorts, Active Travel, Family Vacations, African Safari's and Europe. Special Interest Groups ie., culinary and wine tours, cultural groups, garden tours and family reunions.
Contact Suzanne
+1 484 802 5407
suzanne@smcassociates.com
Email Form
[contact-form-7 id="3506″ title="Contact Suzanne"]